Combined Modalities
The skin is a complex organ with an intricate structure and diversity of function, which creates a synergistic, multi-faceted and multi-layered working tissue.
This is why combination treatment programs form the mainstay of effective remedial skincare. Exploring which treatments can be safely combined for maximum benefit is key to the success of any aesthetic practice, but equally, knowing how to avoid over-treatment is also vital to avoid adverse skin reactions and damage.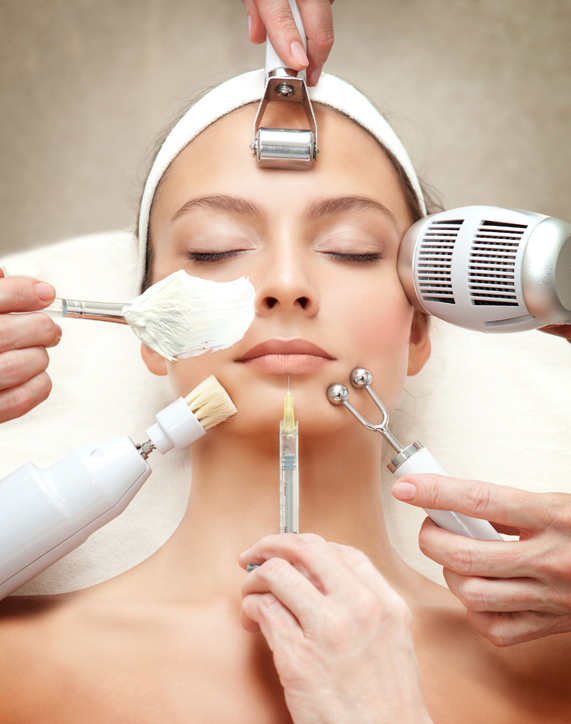 Modern practice is to use a progressive rather than aggressive approach to  skin treatment, and a fundamental part of achieving this balance is to support the skin's health and boost its capacity for healing and regeneration. This will determine the positivity of your treatment outcomes.
You could consider using a variety of modality treatments which will support healthy cell metabolism, repair and renewal, such as
LED THERAPY
IPL
LASER
SKIN NEEDLING
RADIO FREQUENCY
HIGH FREQUENCY & GALVANIC
EPIBLADING
Becoming fluent in integrated treatment planning will have a significant impact not only on the results you achieve but on the growth of your business, retention of clients and the establishment of your reputation as a specialist in skin health.
Discover how KG Beauty Training can help you
Our range of courses are developed and backed by industry-leading experts are designed to ensure you gain the knowledge and skills to increase client spend in your clinic/salon by offering the most up to date services your clients are looking for – Book a discovery session with Karen to discuss your needs
To find out more about this course, what it covers, the course structure and content fill in the form at the bottom of this page to get your free eBook.
GET YOUR FREE
COMBINED MODALITIES
EBOOK TODAY
To find out more about this course
fill in the form to get your free ebook