High Frequency & Galvanic Facial Course
Electrical Facial treatments are hugely popular and set to be on of the biggest areas of growth in the beauty industry over the coming years.
These advanced treatments are ideal for those seeking anti-aging benefits or indeed to tackle specific skin concerns.
Galvanic & High Frequency  Facial Course has been developed especially for therapist who would like to add this popular service to their treatment menu.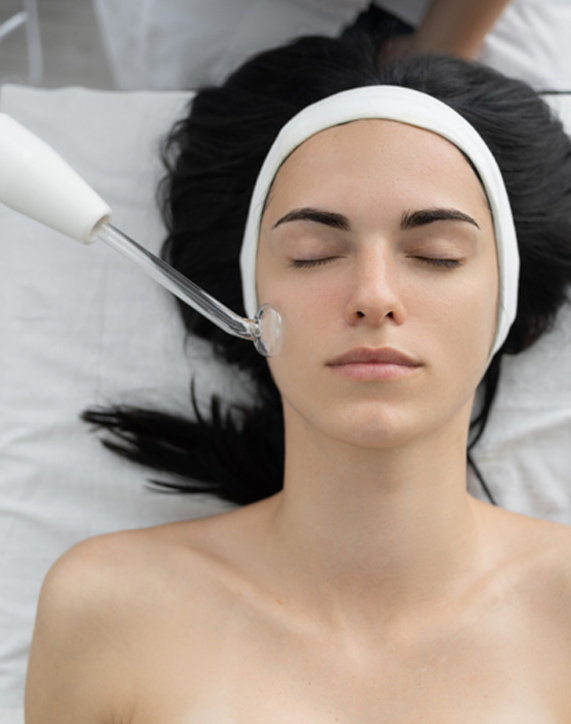 Anatomy & Physiology – Skin structure Health & Safety
Sterilisation & Hygiene
Environmental Conditions
Contra-indications
Skin Conditions
Client Consultation & Product Knowledge
Effects & Benefits
Skin Analysis & Skin types
Advantages & Disadvantages
Practical's, treatment protocol & Aftercare advice
Discover how KG Beauty Training can help you
Our range of courses are developed and backed by industry-leading experts are designed to ensure you gain the knowledge and skills to increase client spend in your clinic/salon by offering the most up to date services your clients are looking for – Book a discovery session with Karen to discuss your needs
To find out more about this course, what it covers, the course structure and content fill in the form at the bottom of this page to get your free eBook.
GET YOUR
GALVANIC
EBOOK TODAY
To find out more about this course
fill in the form to get your free eBook