Plasma Fibroblast Course
Plasma Fibroblast Skin Tightening  is a non-surgically treatment on  virtually any area of the body to tighten, resurface, rejuvenate and regenerate skin to dramatically reduce the appearance of  lines and wrinkles.
The precision plasma arc causes immediate superficial micro-trauma to the upper epidermal layer of the skin.
This micro-trauma stimulates the healing process for the creation of new, rejuvenated, tight and smooth tissue over the next 12 weeks.
During this phase collagen and elastin are produced, plumping the structure of the skin to soften and eliminate lines and wrinkles.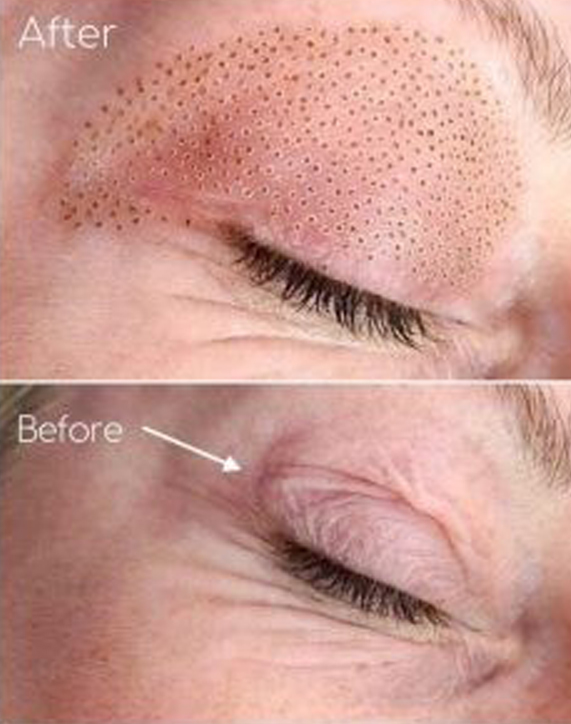 Perform Plasma pen fibroblast skin tightening to a very safe and effective commercial standard.
Offer your clients a range of skin tightening opportunities without the need for surgery.
Substantially increase your salon revenue.
Discover how KG Beauty Training can help you
Our range of courses are developed and backed by industry-leading experts are designed to ensure you gain the knowledge and skills to increase client spend in your clinic/salon by offering the most up to date services your clients are looking for – Book a discovery session with Karen to discuss your needs
To find out more about this course, what it covers, the course structure and content fill in the form at the bottom of this page to get your free eBook.
GET YOUR
PLASMA
FIBROBLAST
EBOOK TODAY
To find out more about this course
fill in the form to get your free eBook