Consultation / Skin Journey Treatment Plans  & Facial Techniques
Teaching both the theoretical knowledge and practical skills to competently perform an effective facial treatment. You will learn how to conduct a full Consultation & learn How to write a Skin Plan Journey to send to your client. You will also learn how to use you Derma box tool kit to enhance you consultations.
You will cover the essential skills to effectively cleanse, tone, exfoliate, apply mask and moisturise your client's skin. Not only this, you will learn my signature facial massage to a Divine massage experience  to your facial skincare treatments.
After taking this course you will gain the confidence to perform an Advanced Technique Facials along with the  confidence to preform a Consultation and write a Skin Plan  Journey.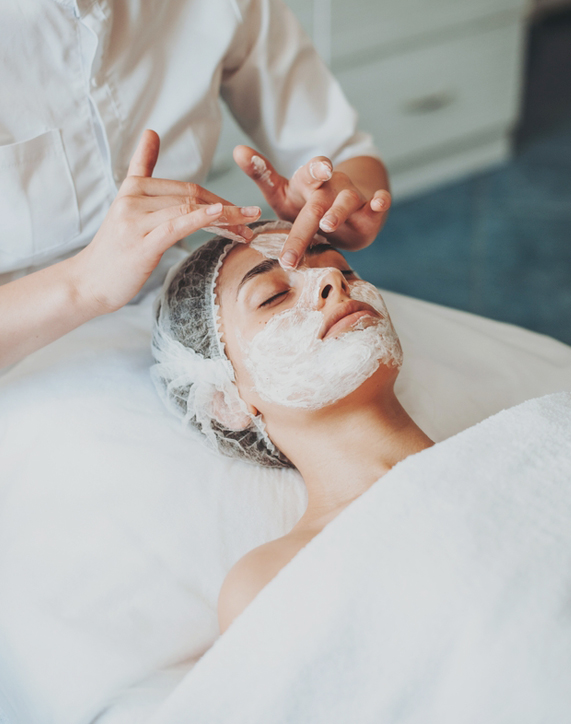 Health, safety & hygiene
Consultation techniques
An Express Facial skincare treatment routine
Cleansing, toning & exfoliation
Facial massage
Treatment Plan Journeys
Derma Box Tool Kit
Aftercare advice
This course is structured over one day. You will learn the theory of the treatment firstly, and spend the majority of the day developing your practical skills.
You will give and receive treatments as part of the course.
Discover how KG Beauty Training can help you
Our range of courses are developed and backed by industry-leading experts are designed to ensure you gain the knowledge and skills to increase client spend in your clinic/salon by offering the most up to date services your clients are looking for – Book a discovery session with Karen to discuss your needs
To find out more about this course, what it covers, the course structure and content fill in the form at the bottom of this page to get your free eBook.
GET YOUR
CONSULTATION / SKIN JOURNEY
TREATMENT PLANS & FACIAL
TECHNIQUES
EBOOK TODAY
To find out more about this course
fill in the form to get your free eBook