IPL  & SHR Hair Reduction Course
To achieve long lasting or permanent hair reduction, it is necessary to destroy the hair follicle from which individual hairs grow. Well controlled pulses of light penetrate the upper skin layer and are absorbed by one of the body's own natural chemicals – melanin – in the hair contained in the follicle.
Melanin converts the light energy into heat. This heat is transferred to the hair follicle, which is destroyed, making it unable to produce a new hair. The treatment is only effective on growing hairs as these are still attached to the follicle. The majority of our hair is in the resting phase which explains why more than one treatment is necessary.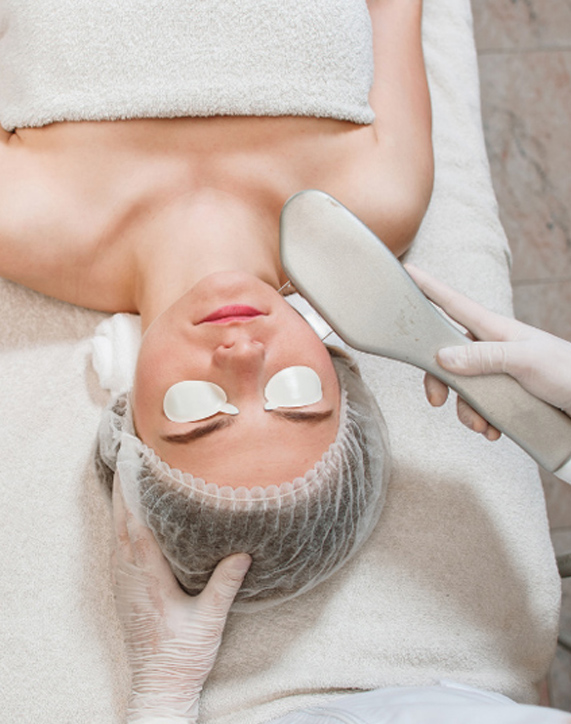 By including IPL & SHR Hair Reduction in your clinic  you are able to offer clients a larger range of skin rejuvenation treatments.

This course is designed to give you the foundation skills and underpinning theoretical knowledge that is required to implement Intense Pulsed Light (IPL), Super Hair Reduction (SHR)
Discover how KG Beauty Training can help you
Our range of courses are developed and backed by industry-leading experts are designed to ensure you gain the knowledge and skills to increase client spend in your clinic/salon by offering the most up to date services your clients are looking for – Book a discovery session with Karen to discuss your needs
To find out more about this course, what it covers, the course structure and content fill in the form at the bottom of this page to get your free eBook.
GET YOUR
IPL & SHR HAIR REDUCTION
EBOOK TODAY
To find out more about this course
fill in the form to get your free eBook